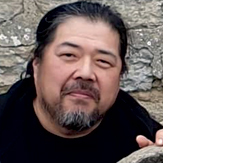 SANG-CHUL WON

1966, Born in Seoul, Korea

SOLO EXHIBITIONS

2016, AB Gallery, Seoul, Korea/ 2015, Andre Zarre Gallery, NewYork, USA/ 2014, Project Broome Gallery, Seoul, Korea/ 2014, Space Womb Gallery, NewYork, USA/ 2012, Ga-Hui-Dong 60 Gallery, Seoul, Korea/ 2012, Dansung Gallery, Seoul, Korea/ 2011, Gallery Jolie Maison, Chun-Ju, Seoul, Korea/ 2005, Gallery Depot Matignon, Paris/ 2003, Dansung Gallery, Seoul, Korea/ 2002, Dansung Gallery, Seoul, Korea/ 2001, Art Fair in Contemporary Art Festival, Koyang City, Korea/ 2000, SeoKyung Gallery, Seoul, Korea/ 1999, SeoKyung Gallery, Seoul, Korea
GROUP EXHIBITIONS

2019, Paris Contemporary Art Show, Rivoli Bldg., Paris, France/ 2019, Contemporary Istanbul Art Fair, Istanbul, Turkey/ 2019, Art Ankara 2019 Fair, Ankara, Turkey/ 2019, Step Istanbul Art Fair, Istanbul, Turkey/ 2018, Art Ankara 2018 Fair, Ankara, Turkey/ 2018, Contemporary Istanbul Art Fair, Istanbul, Turkey/ 2018, A Beautiful Accompany: Korean Artist 1st Invited Exhibition, Tashkent, Uzbekistan/ 2017, Contemporary Istanbul Art Fair, Istanbul, Turkey/ 2017, Art Ankara 2017 Fair, Ankara, Turkey/ 2016, S.C.G. -3rd, AB Gallery, Seoul, Korea/ 2015, S.C.G. -2nd, You Art Space, Seoul, Korea/ 2015, World Art Dubai, Space Womb Gallery, NewYork, USA/ 2014, 40th Anniversary Exhibitions of Andre Zarre Gallery 1974-2014, NewYork, USA/ 2011, Exhibition of "Just Today" Ga-Hui-Dong 60 Gallery, Seoul, Korea/ 2010, Exhibitionof "A-ha" Gotoo Gallery, Seoul, Korea/ 2010, Exhibition of "Exit" Dang-Sung Gallery, Seoul, Korea/ 2009, Exhibition of "Difusion of Vanishing Point" Godo Gallery, Seoul, Korea/ 2008, Exhibitionof "Good Life" GS Tower, Seoul, Korea/ 2008, Exhibition of "Vision" Photo House, Seoul, Korea/ 2007, Exhibition of "People of In-sa-dong"' Kyung-Hyang Gallery, Seoul, Korea/ 2007, Hansung Paintings Festival, A.D. Gallery, Seoul, Korea/ 2007, Exhibitionof "Good Life" GS Tower, Seoul, Korea/ 2006, International Exhibition of Line & Planes, Cultural of japanese Embassy, Seoul, Korea/ 2005, International Exhibition of Line & Planes, Cultural of Japanese Embassy, Seoul, Korea/ 2005, Arts Festival of Young Asians, Beijing, China/ 2005, Exhibition of "People of In-sa-dong", Gallery Lamer, Seoul, Korea/ 2005, International Exhibition of Line & Planes, Tokyo Museum of Arts, Tokyo, Japan/ 2005, Exhibitionof "Flowers on the Border", Forest Gallery, Seoul, Korea/ 2004, International Exhibition of Line & Planes, Cultural of japanese Embassy, Seoul, Korea/ 2004, International Exhibition of Line & Surface, Tokyo Gallery, Tokyo, Japan/ 2003, International Exhibiton of Line & Surface, Silk Gallery in the Japanese Embassy in Seoul, Korea/ 2003, Exhibition of Korean & Chinese Interchange of Calligraphy & Paintings, Taipei, Taiwan/ 2003, International Exhibition of Line & Surface, Tokyo Gallery, Tokyo, Japan/ 2002, International Exhibiton of Line & Surface, Tokyo Gallery, Tokyo, Japan/ 2002, Korea Art Festival, Insa Art Plaza Gallery, Seoul, Korea/ 2001, International Exhibition of Line & Surface, Silk Gallery in the Japanese Embassy in Seoul, Korea/

2001, Exhibition on the identity of Korean Sexual Life, All Gallery, Seoul, Korea/ 2000, Korean Artist Festival, Seokyung Gallery, Seoul, Korea/ 2000, Small Arts Festival by 200 Artists, Sun Gallery, Seoul, Korea

THE WIND FROM SEOUL

Sangchul Won is an acclaimed artist in Korea, with his unique technique and distinctive style. He has been exhibiting his works for a few years now in arts fairs in Ankara and Istanbul. The originality of his compositions, his different style and fame ensure that his paintings are always in demand by buyers. Indeed, all of Won's works exhibited at the fair in Ankara last year were sold.

Although Won's work initially appear as a riot of colours that disturb the eye, a close examination of the composition reveals captivating and harmonious lines and colours among complex, intertwined figures. The works, which are only complete following a long and laborious process, generally depict flowers, various food and drink. Regarding the technique he uses to create his work, Wong has the following to say: "The first step is the application of a thick layer of plaster on the drawing board. Once the plaster is dry I sketch for the figures and later I dig into the fragments with a sort of chisel to bring out the patterns for the figures. In the next stage I attach the traditional Korean paper handmade from mulberry trees on the outlines and after a couple of rounds of priming I begin drawing and painting."

Won answers a question on what motivates his art as follows: "I feel lots of emotions everyday, not getting off the bonds of the rea) life, spending times suffering from this or that thing, and existing... Night, loneliness, drinking and just one more another day... Too routine to feel my own meaning. Emotions of daily life, I tried to express my life and my emotions of night I am living with. I am I, and the feelings I felt are just for mine. Different from anybody and could not be same. It's like putting them in the picture diary like a child playing..."

- By Ertugrul ONALP. The Diplomatic Observer, May 2019. TURKEY.