---
---

Click all the works on this page to see the magnified size.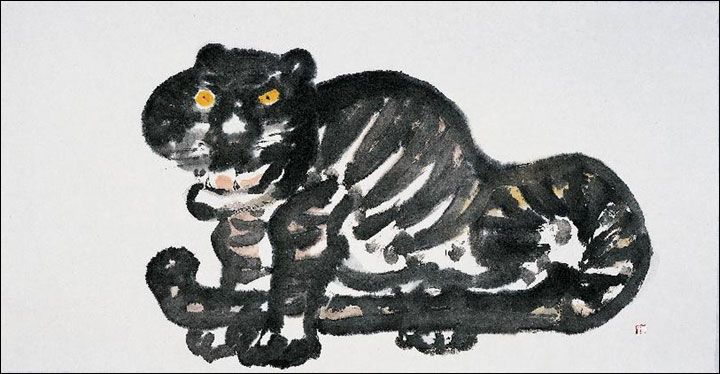 ¢ºYoung-Bang SONG. The composition of his paintings might be considered too dull in some respects. However, his paintings definitely show the spiritual values of Oriental art, which are connected to Lao-tzu' philosophythat insists on leaving nature as it is (mu-wi-do-sik). The reason his technical skills do not stand out as noticeably as they should is that they are overwhelmed by the overall mood of the paintings.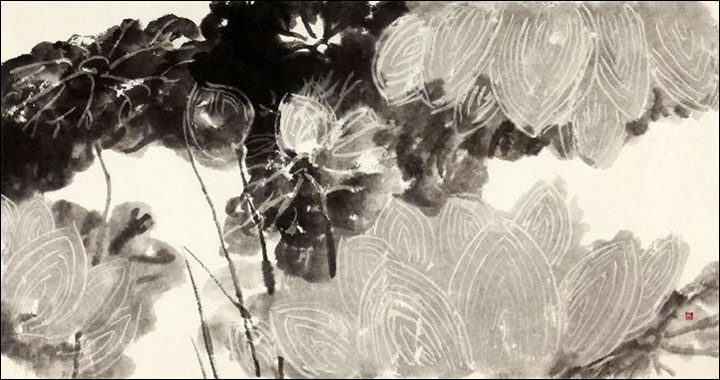 This aspect of his paintings can be compared to one of the most important characteristics of Korean art: "technique without technique." In addition, his skills in depicting various materials based on the spiritual concept of sil-sa-gu-si, meaning the search for truth through facts, are outstanding enough to arouse the admiration of the viewer.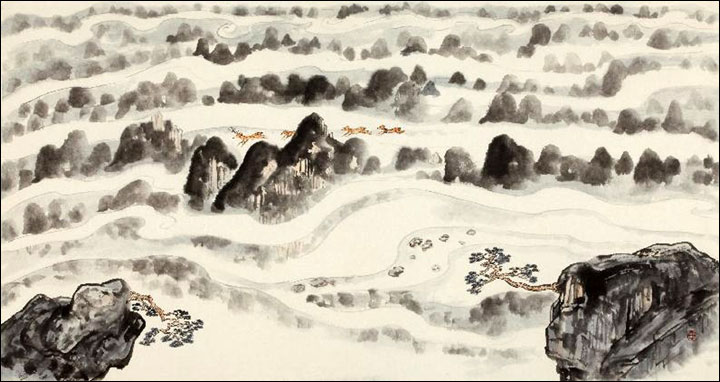 Young-Bang SONG is a Korean artist who paints under the pen name Woohyun. He graduated from the Department of Painting at the College of Art of Seoul National University in 1960. After graduation, he participated in Mukrimhoe, a traditional painting group which launched the same year, and he became a part of the Korean art scene. The National Art Exhibition has given him nine Special Selection Awards and selected him to be the recommended artist of 1974. Later, he served not only as a recommended painter, but also as a panel judge.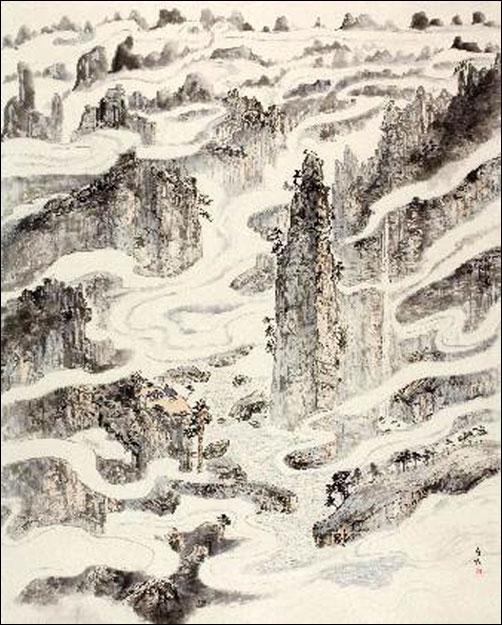 He had his first individual exhibition in 1984. Since then, there have been many more of his exhibitions. Since 1972, when he sent his works to the India Triennale, he has taken part in domestic and foreign exhibitions numerous times. He was once the dean of the College of Art of Dongguk University. Now, he is active as an advisor to the working committee of the Seoul Museum of Art. - Texts by Oh Kwang-soo, in the book "Young-Bang SONG" Yeolhwadang, 2011.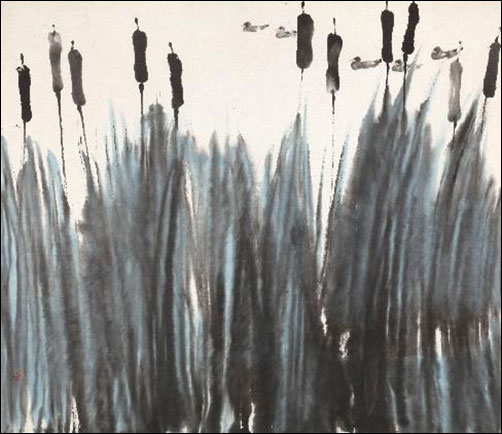 Copyright (C)2020. This website is copyrighted by AB GALLERY KOREA. All rights reserved.<7pt>


Since June 22, 2002

7pt>